Many people fall on hard times,
sometimes too hard and you need a way out...
If You're Forced With Declaring Bankruptcy, Then This Message May Be The Most Important You Ever Read...
It's time to stop listening to ill-informed advice and find out... for sure... the best way to recover from bankruptcy in the shortest time possible. (And if you read this message, likely quicker than you think.)
Dear Friend,
What's the number one myth?
That you have to wait 7 to 10 years after a bankruptcy before your credit ever starts to recover.
A bankruptcy (BK) may stay on your credit history for that long... but you can begin rebuilding your credit from day one. (The day after your bankruptcy is official.)
It will be different from the way you built your credit the first time around. But you can do it.
Right now I want to talk to you about a few things...
| | |
| --- | --- |
| | If you haven't declared bankruptcy yet, you may have better options. |
| | If bankruptcy is your only option, here's how to make the best out of the situation starting from day one. |
| | Plus, here's how to keep from getting ripped off or victimized in the process. |
In short...
A Bankruptcy Survival Guide...
Of course, a bankruptcy is a very serious issue. You may feel down in the dumps. But now you have a new project you can be successful at.
Rebounding. You can recover from bankruptcy with some good, legal, insider information. And in less time than you think.
It's likely new ground to you. But you can learn from others' experience and more to end up on the other side of this bankruptcy shining brighter than before.
See How Others Are Rebuilding Their Credit From Day One...
I've put together a 49 page ebook appropriately called "How To Recover From Bankruptcy." You'll experience instant relief when you find step by step methods for rebuilding your credit and recovering from bankruptcy.
Plus, you can begin reading this ebook in just minutes from now. How? It's 100% downloadable...
...here is just SOME of the important info you'll find inside:
The real deal: What Bankruptcy is and is not. (Page 4)

What's worse: bankruptcy on your record or mountains of debt? (Pages 4-5)

Ideal alternatives to bankruptcy that may save you from years of hardship. (Pages 5-6)

When to dispute creditors' claims. (Page 6)

The difference between Chapter 7 and Chapter 13 bankruptcies... and which is right for you! (Pages 6-7)

Will you have to repay your debts? And how soon? (Page 7)

This type of bankruptcy gets you through the courts and eliminates debt the fastest. (Page 8)

8 ways to get out of debt without declaring bankruptcy. (Pages 9-11)

9 reasons why Chapter 13 might be right for you. (Pages 11-12)

Did you know that creditors often forget to update credit records after a bankruptcy? Here's how to make sure your credit report reflects your changes. (Page 12)

Why you SHOULD get a credit card after a bankruptcy. And why it's easier than you think. (Page 13)

3 ways to handle your new credit card for maximum credit repair. (Pages 13-14)

How to delete credit report errors in 48 hours. (Page 14)

How to use a friend's perfect credit to give you a perfect credit account. (Pages 15-16)

A "Round Robin" trick for increasing your credit score in 4 months. (Pages 16-17)

Should you keep a balance instead of paying off debt completely? And other smart strategies for handling credit cards. (Pages 17-18)

The credit boosting power of secured credit cards. (Pages 19-21)

A breakdown of credit scores... how good is yours? (Page 21)

4 reasons why getting a mortgage is the easiest way to rebuild your credit. (Page 22)

8 questions to ask yourself when considering applying for a mortgage. (Pages 22-23)

3 tips for finding the best mortgage (with the best rates) for you. (Page 24)

The 5 step process to restoring credit after a bankruptcy. (Pages 25-27)

9 things credit monitoring services can do for you (including possibly saving you thousands). (Pages 28-29)

How to prevent identity theft and keep fraudsters from destroying your hard work (Including a 45 point checklist). (Pages 30-37)

How to use home equity to boost your credit. (Pages 37-42)

5 common "credit repair" scams... and 5 questions to evaluate any credit repair offer with. (Pages 43-45)

6 signs of a credit repair company you don't want to work with. (Pages 46-47)
And there's MUCH more – guaranteed!
The Time To Start
Rebuilding Is Now...
The sooner you get started rebuilding, the faster you'll be able to enjoy the benefits of solid credit again. Make the decision to get my eBook now... while the offer is still fresh in your mind and before you make any decisions that could hurt you in the future.
You're likely to see thousands of dollars ($,$$$.$$) go to interest payments for future credit transactions. But my guide can help you lower those payments... and for a small investment of $##.
In fact, I guarantee it...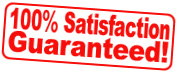 Your Satisfaction Is 100% Guaranteed! You may be in a tough spot right now, so I want to make sure your decision is as easy as possible.
Click the button below now to answer a few questions and gain instant access to my report. Then take some time to look through it over the next few weeks. You have 45 days to decide if it's everything you thought it would be...
...if it's not, just write me a simple email saying so. I'll return your investment ASAP without asking any questions. And there will be no hard feelings.
There's no risk in finding out how to recover from bankruptcy. Just click the button below for my step by step method, and I'll see you on the other side...

Thanks for reading,
AUTHORS NAME
PS It may seem like your financial future is lost right now. But if you saw all the ways my eBook can help you above, you know there is a way out. You can start rebuilding your credit as soon as your bankruptcy is official.
But you need to get started. Act now while the offer is still fresh in your mind. Click the link below to get started right now...